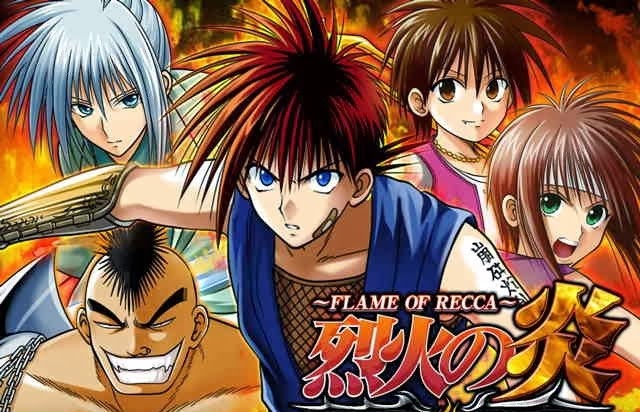 Welcome to the Flame of Recca Wiki, a wiki about the anime and manga Flame of Recca that anyone can edit.
Flame of Recca (烈火の炎 Rekka no Honō) is a series created by Nobuyuki Anzai.
The manga ran from 1995 – 2002 and the anime ran from July 1997 – July 1998.


We currently have 4,520 edits to 125 articles and 1,098 images on this wiki.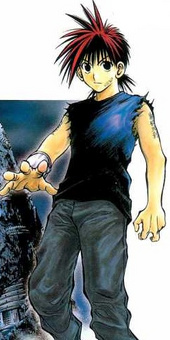 Recca, the primary protagonist of the series, is a teenager obsessed with ninjas and anything related to ninjas. Recca was born the second son of Ōka, the leader of the Hokage ninja clan that existed over 400 years ago. In an attempt to save him during the slaughter of the Hokage ninja clan, his mother (Kagerō) used a forbidden technique that opened a portal that would transport him into the future, where the Flame of Recca storyline begins.
He is a super-powered teen who is obsessed with ninjas, unaware that he is one himself. Being a descendant of the Hokage, Recca has the ability to create Fire. The adopted son of a fireworks manufacturer, he sometimes employs small incendiary devices or smoke bombs in combination with his elemental power to distract his enemies. Recca is quick to test his strength and is especially persistent when defending his love, Yanagi Sakoshita. Recca may be cocky and overconfident, but manages to save his friends due to his ninja skills.
Main Article: Recca Hanabishi
To make a new article, just enter the article title in the box below.
Not sure where to start?
Adding content
Talk and more...
Check out the community portal to see what the community is working on, to give feedback or just to say hi.
Or head on over to the forums and coordinate with the community on editing, projects, and more.